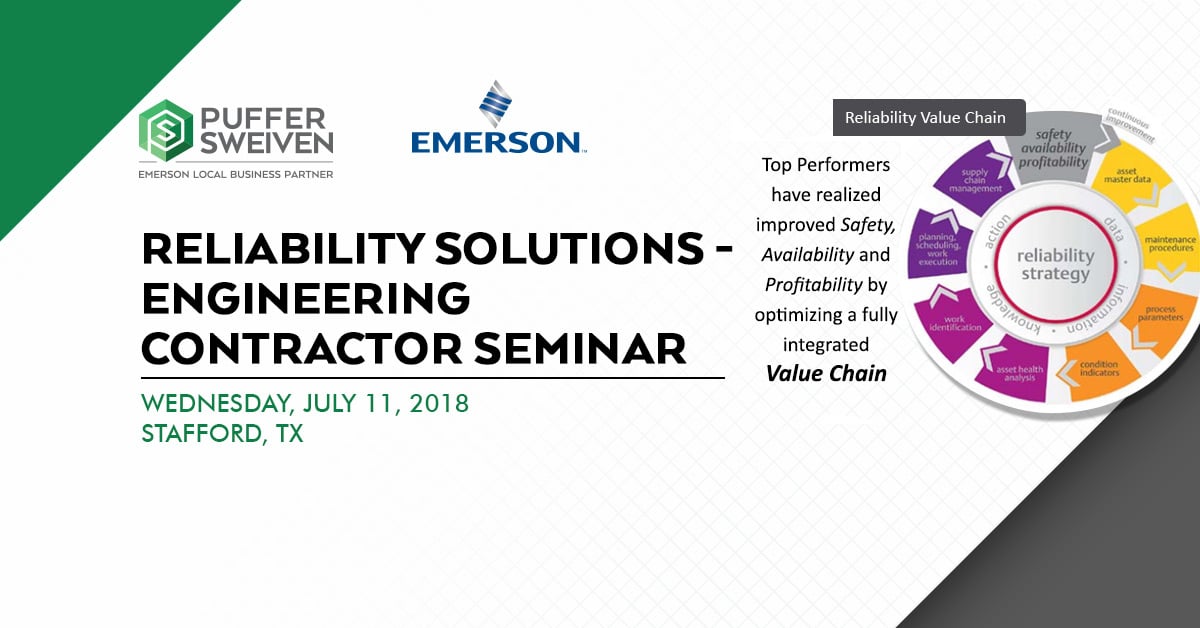 Machinery Monitoring Made Easy – An Engineering Contractor focused Seminar
Please join us to learn how Emerson is looking at Reliability differently by implementing cost effective solutions on EPC capital projects through schedule reduction, inventory reduction, increased availability, ease of use, and local support.
Discussion topics will include the following:
Project Based Reliability Focus
Easy MHM Scope Development
Easy Startup and Commissioning
Universal MMS Standardization
Integration with DeltaV
Easy Budgetary Quotation Process
Easy integration with all sensor types and brands
Case history and project success examples
Local Support and Global Reach Capabilities
BoP – Equipment beyond the compressor
Equipment Application Maps
WirelessHART Configuration
Date: Wednesday, July 11, 2018
Time: 8:30 am -3:00 pm
Fee: No Charge
Location: Puffer-Sweiven | Stafford, TX
Meals: Refreshments and Lunch will be provided.
Presenters:
Hasit Patel
Manager
Reliability Solutions, Global Emerson Automation Solutions
Brian Frame
Acct Manager
Reliability Solutions, Puffer-Sweiven LP
Andy Walker
Manager
Reliability Services, Puffer-Sweiven LP
REGISTER HERE
Questions? Please Contact: Keith.Erskine@puffer.com.