Our website uses cookies. By continuing to browse our site you are agreeing to our Cookie Policy.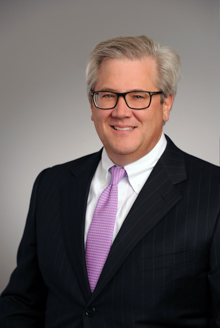 Albert Grobmyer
President and CEO
Albert joined the Company as Vice President and Manager of Information Systems in 1993 and has served in a variety of corporate staff and business unit leadership positions, including Isolation Valves and Stafford Sales. In 2000, he was elected to the Company's Board of Directors and was promoted to Executive Vice President. In 2007, Albert was elected Chairman and CEO of the Company.
Prior to Puffer-Sweiven, Albert was a manager with Arthur Andersen / Andersen Consulting's Houston practice. Albert has served on the Board of the Houston Musician's Benevolent Society; the Board of Aquinas Companies, LLC; the Board of Strategic Growth Partners (SGP) and the trade association for the Emerson Local Business Partners (LBPs) in North America.
He holds a degree in Chemical Engineering from Rice University and has served on the Board of the Rice Engineering Alumni Association and as an advisor to the Chemical Engineering Department.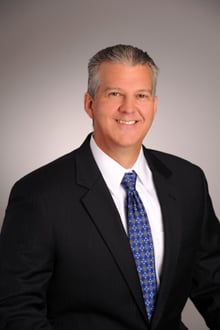 Kirk Emiliani
Kirk Emiliani
Executive Vice President of Sales
Kirk leads all sales efforts across our business – from Final Control business units (Flow Control, Regulator Technologies, Pressure Management, Isolation Valves, and Actuation Technologies) to the Platform business units (Systems, Remote Automation Solutions, and Reliability Solutions).
Having earned a BS in Electrical Engineering from Texas A&M University, Kirk began his Puffer-Sweiven career as a Sales Associate in the Systems business unit in 1990. He was promoted to Account Manager in 1993 selling distributed control systems and other automation solutions. Kirk has held key leadership roles in his tenure, including Sales Manager of Oil & Gas and Manager of Systems Services. In October 2010, Kirk was elected Vice President and a member the Company's Board of Management. Kirk served as Vice President, International Operations from 2010 to 2016. Thereafter, through May 2019, Kirk served as VP of Sales responsible for multiple Final Control sales teams as well as the Remote Automation Solutions business unit. Kirk was elected to the Company's Board of Directors in September 2018.
As an avid supporter of the Alzheimer's Association, Kirk serves as co-chair for the annual Fort Bend Walk to End Alzheimer's raising awareness and funds for care, support, and research.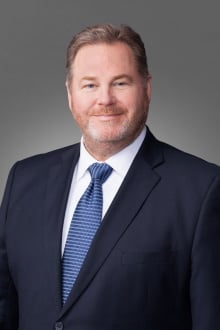 Tate Cunningham
Tate Cunningham
Senior Vice President, EPC Sales
Tate holds responsibility for all sales activities for the Company's Final Control EPC business. Tate joined the company in 2001 as an IV Account Manager in our La Porte office calling on customers in the Houston Ship Channel, Texas City and surrounding areas.
In 2005, Tate transferred to the Flow Control and Pressure Management business unit in La Porte where he focused on selling control valves, regulators & pressure management products and services in the same territory. In 2010, Tate was promoted to Sales Manager, Process End Users for the Flow Control and Pressure Management Business Units in the La Porte office. Tate assumed the role of Sales Manager for EPC Sales, Flow Control & Pressure Management in Stafford in 2013. In 2018, Tate was promoted to Vice President, EPC Sales Final Control and was elected to the Company's Board of Management the following year.
Tate began his career with Invensys Flow Control (now owned by Flowserve) where he worked 10 years as a Regional Sales Manager in various territories including Southeastern and Southwestern United States where he managed the distribution network for multiple brands of ball valve and actuation products. Tate graduated from Lamar University with a major in Communication and a minor in Management.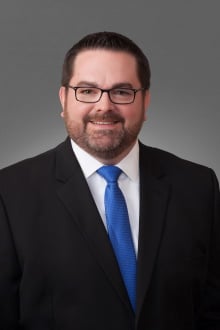 Mike Daniels
Mike Daniels
Senior Vice President, Systems & Solutions
Mike has the overall execution and planning responsibilities for the Systems and RAS businesses along with executive responsibility for Systems, Reliability and RAS service businesses. He also serves as the executive sponsor for the Field Instrumentation business unit and the Rotating Equipment business unit.
Mike joined the Company in 2001 as a Sales Associate on the EPC sales team specializing in Pressure Management products. In 2006, he was promoted to Account Manager, focusing on Fisher Control Valves and Regulators and Pressure Management for the End User customers on the Houston Ship Channel. After returning to the EPC team in 2008 as an Account Manager, Mike was promoted to Manager, Inside Sales EPC in 2010. After this initial stint in a leadership role, Mike took on the challenge to learn a different aspect of the business and in 2012, took the position of Account Manager in Stafford's Systems Sales team.
Mike was again promoted to a leadership role in 2014, serving as Manager, Process End User Sales with responsibility for Fisher Valves & Regulator sales in La Porte and Freeport. Beginning in 2016, Mike served as Director, Process End User Sales for all branch offices, including La Porte, Freeport, Corpus Christi, Port Arthur and San Antonio. In January 2018, Mike was elected Vice President and assumed responsibility for all Final Control, Process End User Sales. Later this same year, Mike was elected to the Board of Management and promoted to VP, Business Unit Leader for Systems and Solutions.
Mike holds a Marketing degree from Texas A&M and an MBA from the University of Houston.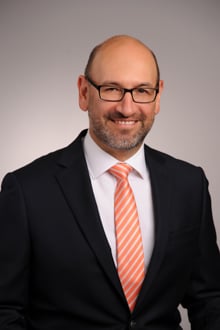 Carlos Garza
Carlos Garza
Senior Vice President, Final Control Oil & Gas Sales
Carlos also serves as the General Manager for Puffer-Sweiven's International businesses. He is responsible for the Company's businesses in Colombia (Puffer Colombia), Ecuador (SEIN), Chile (INECO), Venezuela (Puffer Venezuela) and Peru (Puffer Peru).
Carlos joined the Company in 1996 as a Fisher Sales Associate in Stafford. In 1999, he was promoted to Account Manager for Fisher covering EPC and Latin American customers in the Houston area. In 2005, Carlos became the Regulator Technologies Business Unit leader where he led the Company to two consecutive "Golden Lamp" awards.
After the acquisition of Ineco in 2009, Carlos and his family relocated to Santiago, Chile where he served as Commercial Sales Manager for Fisher sales, mechanical services, and valve automation. In 2013, the family moved to Bogota, Colombia, where Carlos served as Regional General Manager for Colombia and Ecuador.  Carlos was elected a Vice President of the Company in 2014 and was elected to the Board of Management in 2016.
He earned a Bachelor of Science in Chemical Engineering from the University of Texas and an MBA from the University of Houston.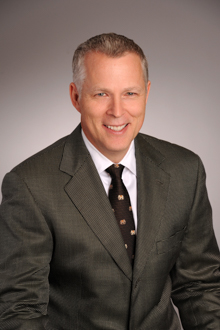 Kevin O'Riley
Kevin O'Riley
Senior Vice President, Systems & Reliability Solutions
Kevin serves as Senior Vice President of Sales for Systems and Reliability Solutions. He holds responsibility for leading the sales organizations across the Company's Platform business and managing the Reliability Solutions business. Prior to Puffer-Sweiven, Kevin spent 13 years with Emerson Automation Solutions and has been in the Automation business for over 31 years.
Kevin began his career as a Systems Application Engineer at Spartan Controls, a member of the Emerson Impact Partner network. While with Spartan, he took on key roles which included manager of Systems Engineering, Sales and Operations manager of a satellite office, and as a Sales Executive running sales activities for corporate accounts. Kevin then joined Emerson as an Area Vice President responsible for Emerson's sales activities in Western Canada. In 2004, Kevin came to the U.S. as East Central Area Vice President, where he was responsible for Emerson's direct sales as well as managing the Emerson relationship with four Emerson Impact Partners. In 2006, he landed in Singapore and later China, where he served four years as VP Sales and Marketing for the Fisher Valve Division of Emerson Process Management. And finally, in 2011, Kevin made it to Texas and joined Puffer-Sweiven as the VP of Systems Sales. The following year, he was elected to the Board of Management while overseeing Systems Sales and Stafford's EPC business.
In 2018, Kevin was promoted to Senior Vice President of Systems and Reliability Solutions Sales. He holds an Electrical Engineering degree from the University of Alberta and an MBA from the University of Calgary.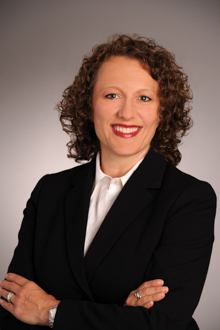 Ann Kim
Ann Kim
Vice President and CAO
As a member of the Board of Management, Ann serves as a member of the Corporate Secretary and head of Risk Management, and oversees Human Resources, Safety and Environmental, and all legal (general counsel) matters. She joined Puffer-Sweiven after several years of advising the Company on its Employee Stock Ownership Plan (ESOP) as outside legal counsel while a partner at Katten Muchin Rosenman LLP.
At Katten, Ann was the head of the Employee Benefits and Executive Compensation practice and co-chair of the ESOP Group. While in private practice, she represented ESOP companies, ESOP fiduciaries, and lenders to ESOPs companies. Ann authored several articles about employee ownership and is co-author of the Employee Stock Ownership Plan Answer Book, Fourth Edition. Prior to becoming an attorney, Ann practiced as a CPA at national public accounting firms and at a publicly held company. Her accounting practice focused on corporate taxation and securities filings.
Ann holds a B.S. in Accounting from Northern Illinois University and a JD from Chicago-Kent College of Law, where she graduated with high honors and was elected to the Order of the Coif. She is a member of the ESOP Association and its Administration Committee, the National Center for Employee Ownership, and the American Bar Association.

Steve Sabrsula
Steve Sabrsula
Vice President, Mechanical Services
Steve is responsible for Mechanical Services execution and product distribution across all Company facilities. He holds executive ownership of Puffer-Sweiven's Turnaround Management Team, which provides Shutdown-Turnarounds-Outages (STO) services for Puffer-Sweiven customers.
Steve joined the Company in 2010 as a Branch Manager for the Port Arthur location at Energy Power, Inc. (EPI) with responsibility for all sales activities. In 2012, Steve was promoted to Vice President. He went on to assume responsibility for Process End User sales in 2013. In 2016, Steve was promoted to VP, Mechanical Services over the Houston Service Center and Corpus Christi. In 2019, Steve assumed the additional responsibility for Stafford Mechanical Product Distribution Operations. He was elected to the Board of Management in 2019.
Steve brought over 18 years of experience in commercial and industrial sales and management to Puffer-Sweiven. He started his career with Grainger Industrial Supply where he held several key roles including Branch Manager and Account Manager. Steve then joined Motion Industries as a Division Sales Manager for the southwest territory. He holds a BA in Political Science from Texas A&M and an MBA from the University of St Thomas.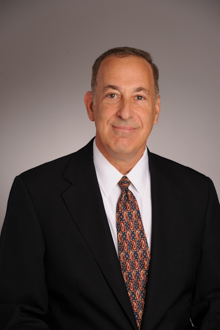 Jan Wolansky
Jan Wolansky
Vice President and CFO
As a member of the Board of Management, Jan is currently responsible for the Company's finance and information technology functions, as well as Stafford Operations and facilities.
He spent over 20 years in various finance positions for Exxon Mobil Corporation (XOM), including Vice President Finance for XOM's SeaRiver Maritime and Finance Manager for XOM Production and Development. While at XOM, Jan lived and worked in New York; New Jersey; Florida; Texas; Santiago, Chile; and Rio De Janeiro, Brazil. The following eight years, Jan served as Sr. VP and CFO for Electrolux Home Care Products North America in Bloomington, Illinois. Just prior to joining Puffer-Sweiven, Jan served as the Chief Operating Officer for Paloma Partners.
Jan received an undergraduate degree in economics from Dartmouth College and a Master of Business Administration from the University of Chicago.