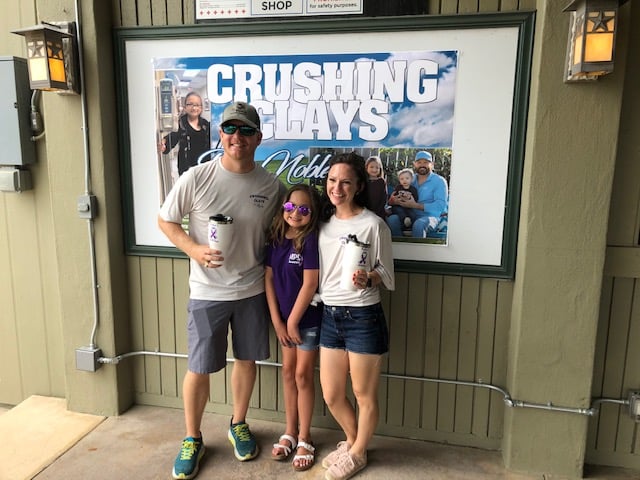 Many families are impacted by the costs and challenges brought on by progressive genetic disorders.
At Puffer-Sweiven, we are thankful to have generous colleagues, customers, and principals who join us in supporting such families in need.
Thank you to Josh Smith from SCV Valve, LLC, Brett Roy from Emerson Automation Solutions, Jared Hoffman from Valero Energy Corporation, Randy Stinson from Pickett Systems, Ryan Mayfield and David Hoffstadt from Puffer-Sweiven and to the Youth Team for helping raise money for the Noble family by participating in Crushing Clays for Rylee!
This cause is near and dear to the hearts of our participants and one that Rylee herself came out to enjoy. Even so, Rylee still needs your help. Together, we can make a difference for Rylee and her family.