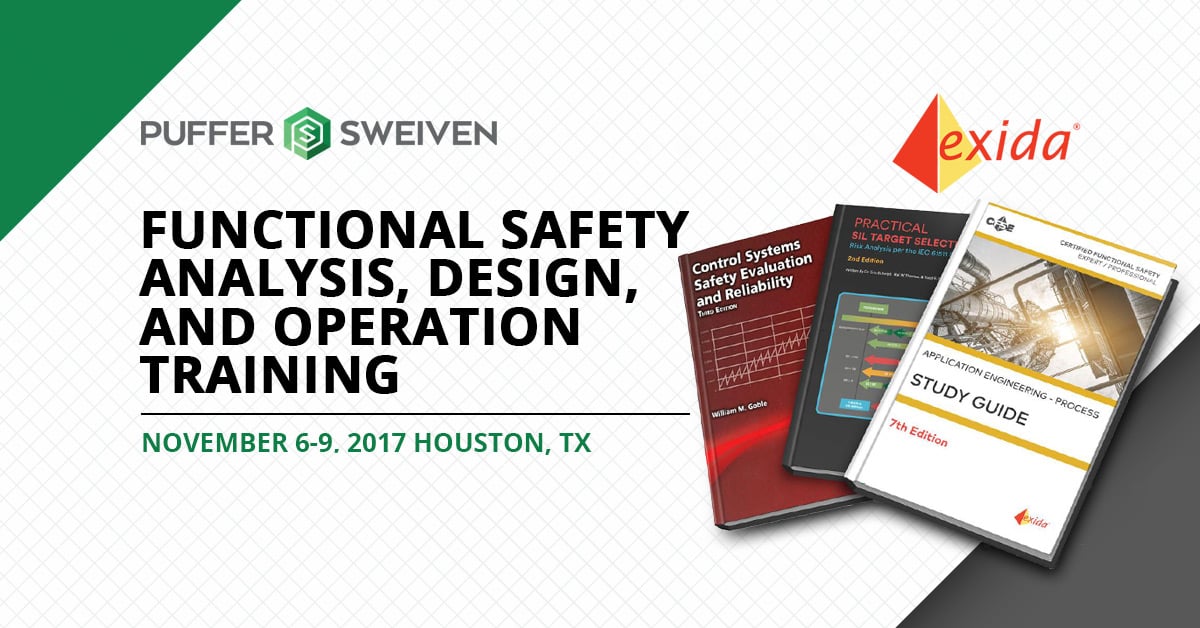 This course provides an overview of process industry safety engineering from the point of view of the Risk Analyst, Process Safety Coordinator, and Control Systems Design Engineer. It delivers a complete overview of the functional safety lifecycle. The course reviews Process Hazard Analysis (PHA), Consequence Analysis, Layer of Protection Analysis (LOPA), Safety Integrity Level (SIL) Target Selection, Safety Requirements Specification generation, failure rates, device and system reliability, SIF verification, SIF detailed design, and Operations requirements.
The FSE 100 course forms a broad review in preparation for the Certified Functional Safety Expert (CFSE) and Certified Functional Safety Professional (CFSP) process industry application engineering exams.
When: November 6-9, 2017
Where: Puffer-Sweiven LP, 4230 Greenbriar Drive, Stafford, TX 77477
Times: 8:00am – 5:00pm
Cost: $2,995 – Covers 4 days of course and Exida Safety Book Package
Registration: CLOSED
Questions: Please contact Gitana Wasserman at gwasserman@exida.com or Natalia Sandberg at natalia.sandberg@puffer.com.