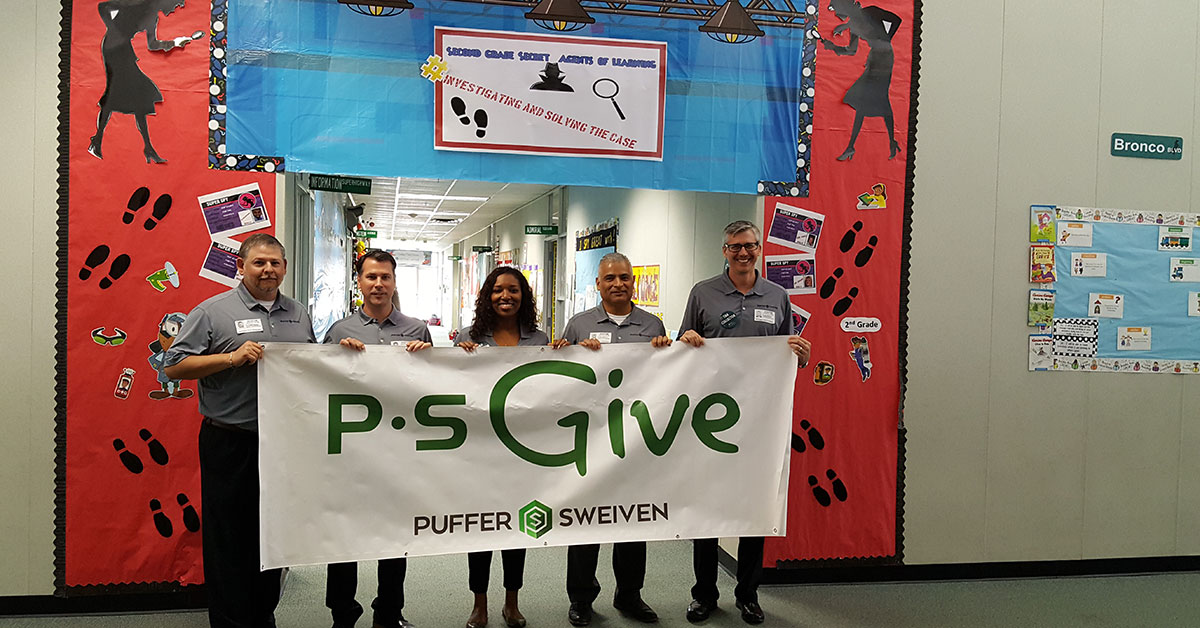 On April 25, 2017 a small band of Puffer-Sweiven employees worked with over 75 second grade students from Barrington Place Elementary School. The team spoke with the students about Community Involvement with topics ranging from what makes up a community and the role of government to where our tax money goes and why participation in their community through jobs and voting is important.
What the team got in return for their efforts was the enthusiasm and boundless curiosity of these second grade students. They were amused by comments and questions like, "My Dad gets really [insert expletive] when he has to pay taxes!", "Do you need a license to drive a bicycle?" or "Why can't I charge $300 for a box of donuts?" Of course, they also had the fun questions like, "Are you as tall as Abraham Lincoln?" and "Why don't you look like your Driver's License picture?"
Regardless of what was asked, the team walked out of the school doors of Barrington Elementary learning more than what they taught. What a great way for Puffer-Sweiven to give back to the communities we work in.