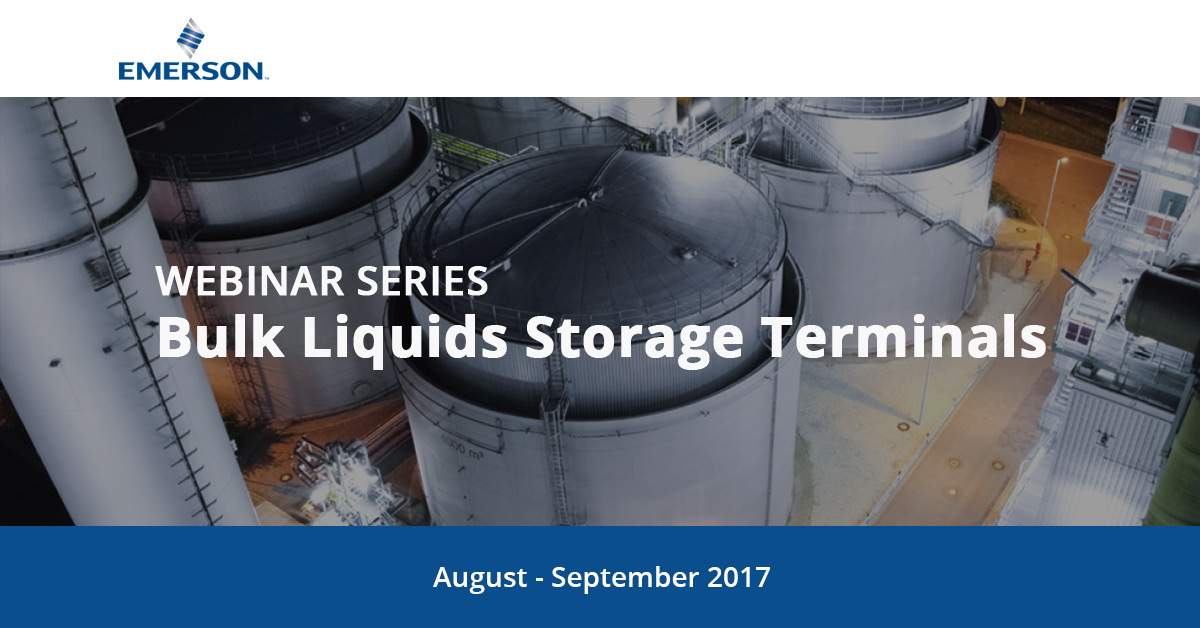 To be successful in today's market, terminal operators are challenged to meet changing customer and market demands, while moving products and information faster.
Please join Emerson for a series of webinars to learn what automation solutions are available to solve your commercial, logistics, environmental, inventory, blending, and product transfer challenges.
Terminal Automation Solutions
Thursday, August 10, 2017 – 1:00pm CST
Management and Information Processing for Terminals
Thursday, August 17, 2017 – 1:00pm CST
Reduce Uncertainty in Product Transfer
Wednesday, August 30, 2017 – 1:00pm CST
Tank Pressure Control and Overfill Prevention
Thursday, September 14, 2017 – 1:00pm CST
Optimize Product Movement and Logistics
Thursday, September 21, 2017 – 1:00pm CST
Improve Inventory Management
Thursday, September 28, 2017 – 1:00pm CST
Join us to learn how to make your terminal more efficient by visiting http://bit.ly/TerminalsWebinarSeries.