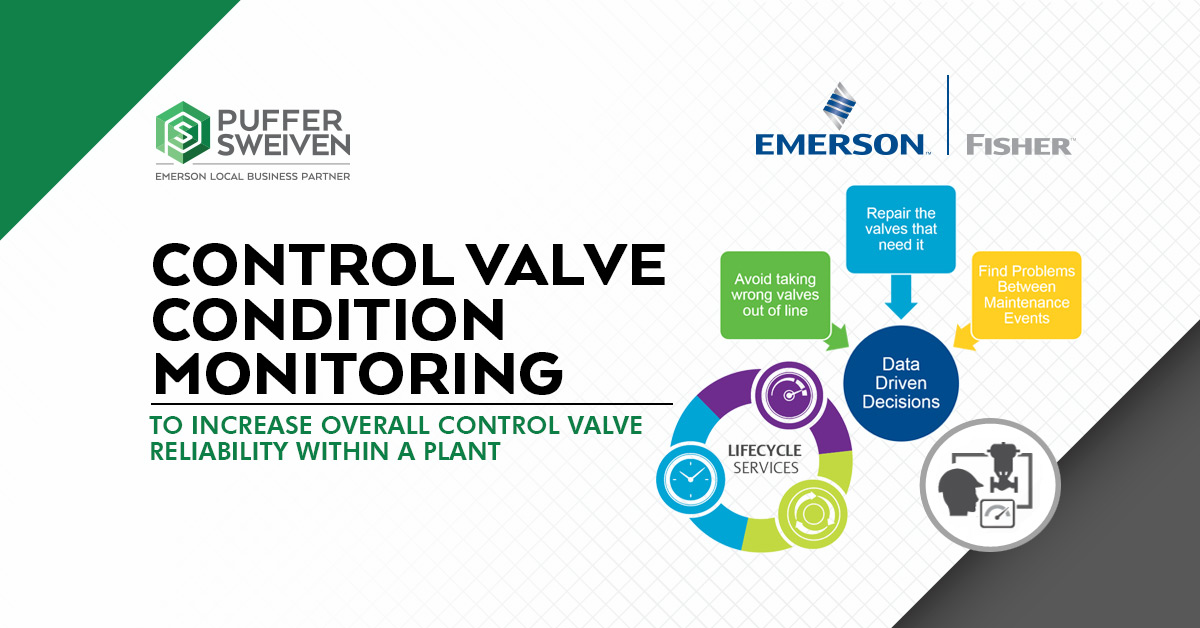 Control Valve Condition Monitoring is a diagnostic service performed by certified Fisher valve and instrument product experts. Its purpose is to identify potential failures and avoid them before they cause unsafe operating conditions and/or unplanned downtime.
Control Valve Condition Monitoring is part of Emerson's Connected Services portfolio that allows customers to take advantage of the control valve diagnostic data and Emerson Experts to identify possible control valve problems and recommend improvements for greater control valve performance. This will increase the overall control valve reliability within a plant. These diagnostic services come with many options to allow customization to better align with your needs. Some of these services include:
Scalable Automation – allowing users to monitor all or just a few critical valves
Implementation through multiple systems
ValveLink Diagnostics
Flowscanner Diagnostics
Acoustic Seat Leak Detection
Various interfacing options
Local (on premise)
Centralized (Customer, iOps, or Monitoring and Diagnostics Center)
Virtual (cloud hosted)
Benefits of Control Valve Condition Monitoring
Increased Reliability:
Access to skilled valve experts
Predict potential failure conditions
Reduce/eliminate unplanned downtime caused by control valves
Greater insight into the health of your valves through use of valve diagnostics
Improved Performance:
Improved Valve Reliability results in lower overall maintenance costs and improved plant performance
Reduced loop variability
Energy savings
More Effective Maintenance:
Reduce maintenance spend on control valve assets
Increase predictive work orders
Decrease reactive work orders
Ensure that valves that need maintenance, get it.
Enables Data-Driven selection of valves to repair during Shutdown, Turnaround and Outage Events to minimize maintenance costs
Proactive Identification of Valves to repair prior to a scheduled event
If you'd like to learn more about how Emerson can help your company improve your control valve performance, contact us at 281-240-2000.
About Emerson
Emerson (NYSE: EMR), based in St. Louis, Missouri (USA), is a global leader in bringing technology and engineering together to create innovative solutions for customers through its network power, process management, industrial automation, climate technologies, and appliance and tools businesses. For more information, visit www.Emerson.com.