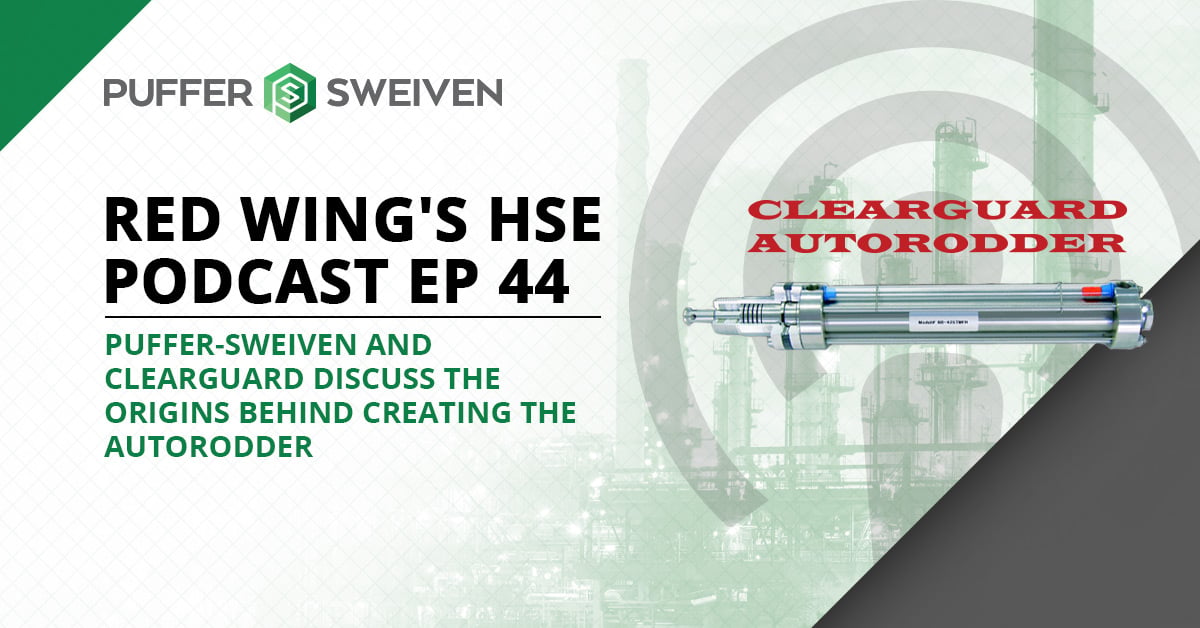 In May of 2017, shortly after this year's Offshore Technology Conference, Mark and Patrick sat down with Luis Leal, Field Instrumentation Specialist at Puffer- Sweiven, and Hans Sauer, Managing Director at Clearguard, to record Episode 44 of Red Wing's Oil & Gas HSE Podcast.
They discussed Puffer-Sweiven's corporate culture of safety and how Clearguard's unique product, the Autorodder, is solving various problems associated with tank and vessel tapping points inside refineries around the world.
"Puffer-Sweiven provides some of the most advanced products and services related to safety and automation to their customers throughout the Central and Gulf Coast regions of Texas." -Mark LaCour
A Very Strong Safety Culture
Luis begins by discussing how Puffer-Sweiven's capabilities as a traditional manufacturer representative range from "providing a simple fitting, to controlling an entire facility or location." Host Marc LaCour also asked Luis about Puffer-Sweiven's overall commitment to safety for their customers as well as their own staff. Luis responded by spotlighting Puffer's commitment through an internal training system called PS Learn and the dedication to continuous learning exemplified by every Puffer-Sweiven employee.
History of the Autorodder
The hosts turned next to the "magical story" of how the Clearguard Autorodder was developed. Hans Sauer discussed the innovation and design used to address the dangerous process of clearing tapping points used for critical pressure readings. With the Autorodder, the "remediation of problems becomes a preventive solution", and dramatically increases the safety for those working in the refineries.
Premium Equipment combined with Expert Support
Puffer-Sweiven recently became the Exclusive Representative for Clearguard and the Autorodder. To learn more about the Autorodder and the complete capabilities of Puffer-Sweiven, contact us today. 
Hear the entire episode and subscribe to Red Wing's Oil & Gas HSE Podcast:
CLICK HERE TO LISTEN