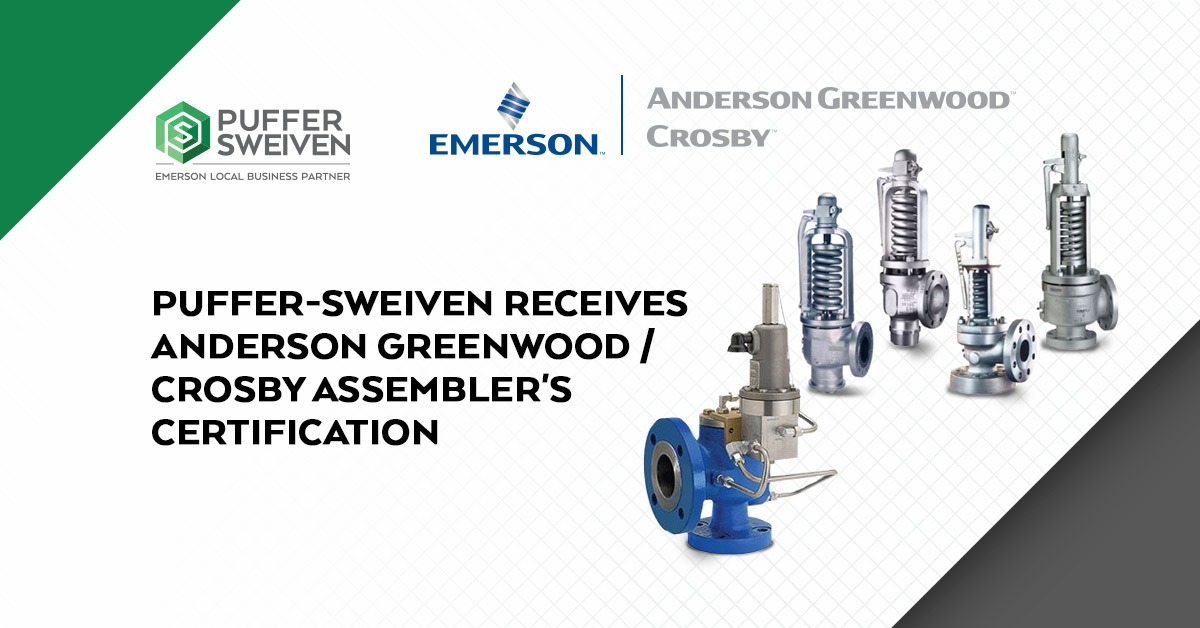 We are pleased to announce that as a Local Business Partner for Emerson, Puffer-Sweiven is now certified by the ASME to assemble Anderson Greenwood and Crosby pressure relief valves at both the Houston Service Center and Corpus Christi locations. These ASME certifications are supported by the addition of approximately $4M in inventory to our 100,000 square foot facility, allowing Puffer-Sweiven to ship Anderson Greenwood and Crosby pressure relief valves on an expedited basis; in many cases less than 24 hours.
About Crosby
Established more than 140 years ago, Crosby has maintained its leadership in overpressure protection. The direct spring-operated safety and pressure-relief valves are among the world's most widely used for oil and gas production and refining, petrochemical and chemical processing, and conventional and nuclear power. Crosby maintains the industry's most extensive high-flow facilities for valve testing in air, steam and water.
About Anderson Greenwood
Anderson Greenwood brand is regarded as a worldwide technology leader in research, design, and manufacture of high quality premium performance pilot-operated and direct spring-operated pressure-relief valves as well as specialty products such as safety selector valves and tank blanketing regulators. In the highly specialized field of pressure relief devices, no manufacturer can match the diversified products, designs, and application experience of Anderson Greenwood. The product technology of Anderson Greenwood solves applications for gas, liquid, steam, and multi-phase flow conditions in offshore oil and gas production, gas processing, refining, petrochemical, and chemical processing systems.
If you would like to learn more about our capabilities and how we can help your company develop solutions related to Pressure Management products and services, please contact Puffer-Sweiven at [email protected] or 281-240-2000.
About Emerson
Emerson (NYSE: EMR), based in St. Louis, Missouri (USA), is a global leader in bringing technology and engineering together to create innovative solutions for customers through its network power, process management, industrial automation, climate technologies, and appliance and tools businesses. For more information, visit www.Emerson.com.