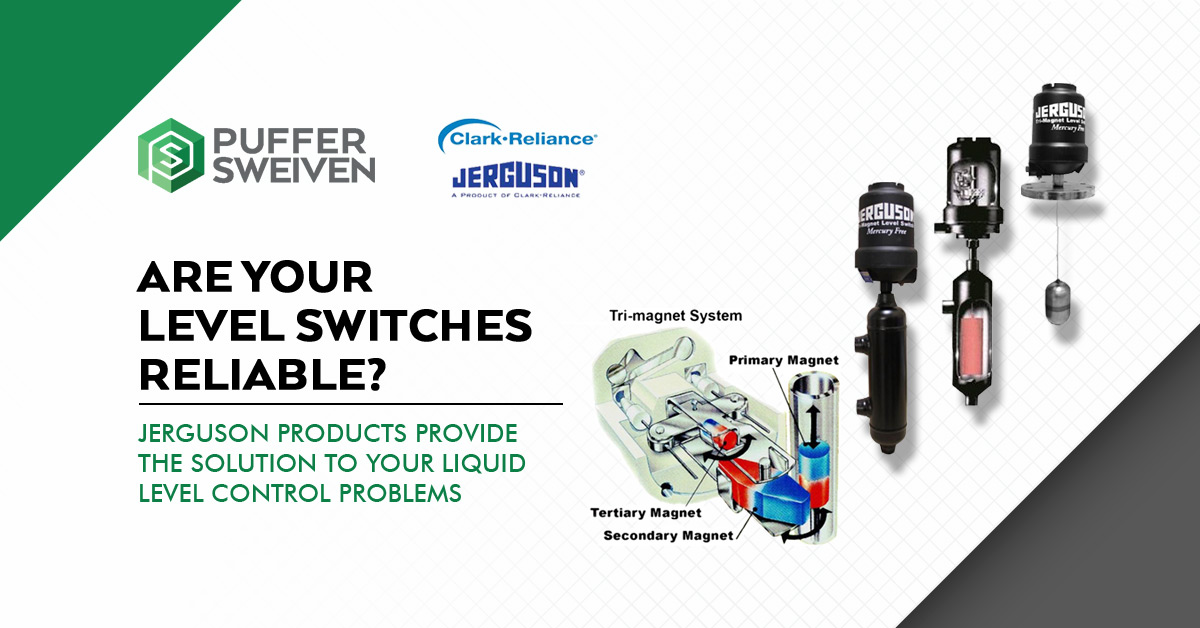 Level switches are commonly used in the Petrochem and Power industries for high and low level detection. Old technology switches cannot handle heavy vibration and tend to create false trip points resulting in costly unscheduled downtime. Traditional mercury design level switches use a spring to assist in returning the switch to its normal state. Springs can become fatigued or relaxed due to temperature sensitivity and begin to fail causing them to be frequently replaced.
The Jerguson Tri-Magnet Switch provides an anti-vibration positive snap action interlocking switch that does not involve the use of springs or cams. Vertical movement of the primary magnet in the pressure tube simultaneously actuates the other two magnets by a float mechanism which rises and falls with the liquid level. The Tri-Magnet Level Switch was endurance tested to over 850,000 cycles without failure. It eliminates mechanical elements that are prone to failure and removes hazardous material from your plant. Additionally, these switches are mercury-free and safe for the environment.
The use of this unique three magnet memory latching design comes with a five year mechanical warranty and is unsurpassed in repeatability and switch reliability for a wide variety of applications, including:
Level alarm
Safety shutdown
Pump control in product storage tanks
Gas scrubbers
Process vessels
High pressure steam generators
Economical field upgrades are available with no new piping required. For no spring problems, shop upgrades and switch repair contact Puffer-Sweiven's Houston Service Center at 281-470-2650.
To learn more about how Jerguson Tri- Magnet Switch can help you improve switch reliability and provide failure free performance, contact Puffer-Sweiven at 281-240-2000.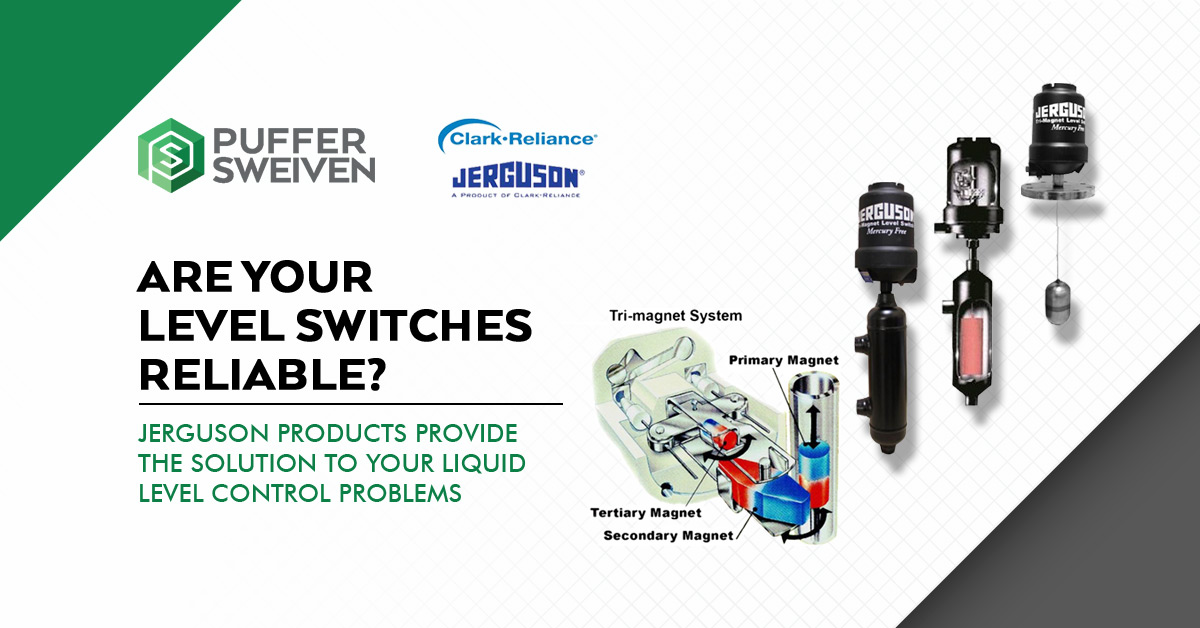 About Clark-Reliance
The Clark-Reliance Corporation is a world leader in boiler level and process level indication and control. The company's well-known brands constitute the broadest line of level instrumentation. They include: Jerguson® liquid level gages and valves, Jacoby-Tarbox® sight flow indicators, Reliance® boiler level controls, Magne-Sonics® level measurement and control products, and Ernst Flow Industries. Clark-Reliance is celebrating over 134 years of boiler knowledge this year, as its roots go back to the Reliance Gauge Column Company founded in 1884.
About Jerguson
Jerguson is the leading supplier of level gaging products, offering the world's broadest selection of liquid level gage glasses, magnetic gages and accessories. Jerguson pioneered and is the sole manufacturer of complete product offerings in both traditional glass and magnetic-type gages.