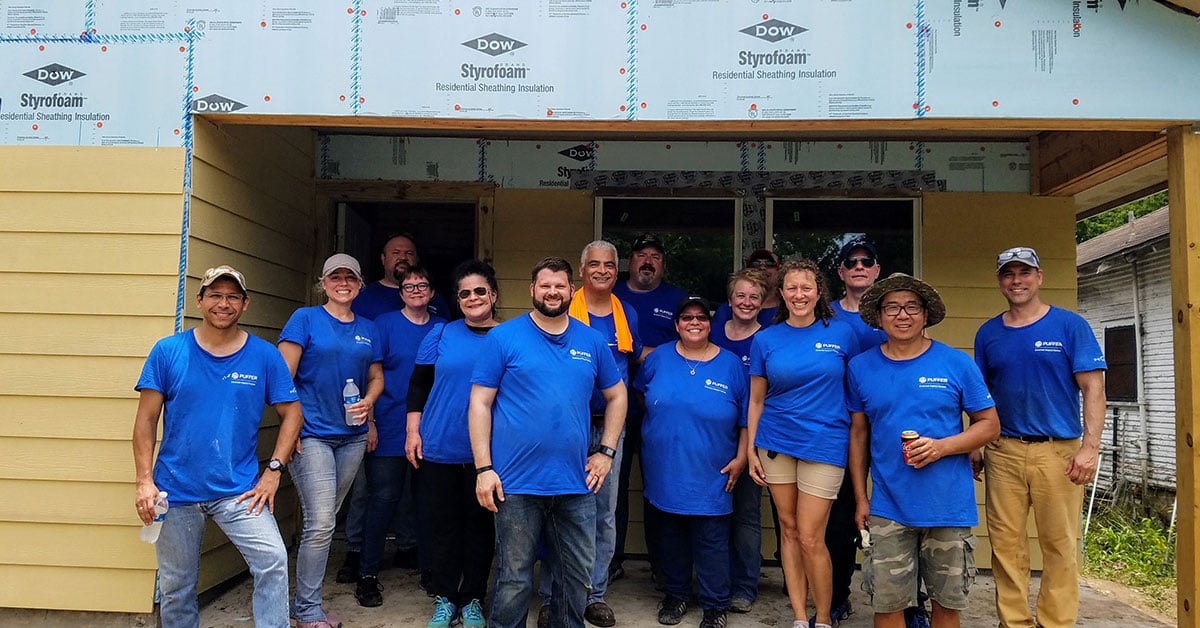 During the month of June, Puffer-Sweiven employees and their families helped build a home for the Habitat for Humanity in Rosenberg, Texas.
The team of 25 used their personal time to volunteer, two weekends in a row, to construct a home for a family in need. Both weekends were made even more rewarding with the owner of the house onsite.
The PS Give Committee is greatly appreciative for those who took time out of their busy weekends in the middle of summer to help. Thank you for giving back to the community in which we work and for exemplifying the Puffer Way!